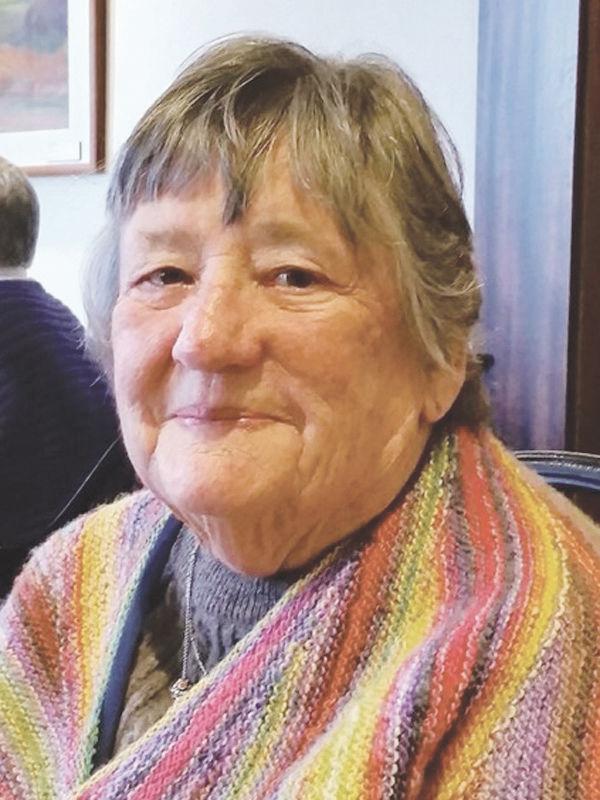 Jessie (Huntley) Pecor, 84, died at her Jeffersonville home on Dec. 31, 2019, with her family at her side.
Jessie was born in Morrisville March 18, 1935, the older of the two children of Russell and Helen (Fairbanks) Huntley. Jessie attended schools in Cambridge and attended college part-time.
She married Robert Wayne Pecor in October 1953, and soon after started a family.
After many years of working at the Howard Bank and the South Burlington School District, Jessie eventually focused her energy into her passion for knitting and spinning and opened up Knitters Nook. Over the years, Jessie was active in a variety of knitting, spinning and weaving groups, including Twisted O'Wool Guild, Fifth Wheel Spinners, Spa-Neta, The Braide Bunch and Strands and became an extremely talented artist. She taught knitting/spinning classes, sold her wares at craft fairs throughout the Northeast and just last summer was awarded first place in a knitting competition at the Addison County Fair.
And there was always a multitude of hand-knitted/felted/woven Christmas gifts for her children and grandchildren over the years.
Jessie was also a longstanding member of the Cemetery Committee in Jeffersonville.
Her husband of 55 years, Robert Wayne Pecor, died May 10, 2008. Her son Mark Pecor of Jefferson-ville died March 2, 2008.
Survivors include her children, Wayne (Katie) Pecor of Burlington, Dale (Colleen) Pecor of South Burlington and Marlalynn Pecor of Jeffersonville; her grandchildren, Jacob, Sarah, Caitlin and Conor Pecor and Emily, Alina and Sophie DeCarolis; four great-grandchildren; her brother, David Huntley of Sheldon; and many nieces, nephews and cousins.
Friends may call Saturday, Jan. 11, from 1 to 4 p.m. at the A.W. Rich Funeral Home-Fairfax Chapel in Fairfax. A graveside service will be private.
Contributions in Jessie's memory may be made to Maggie's Brightside or Lamoille County Home Health and Hospice. To share memories and condolences: awrfh.com.