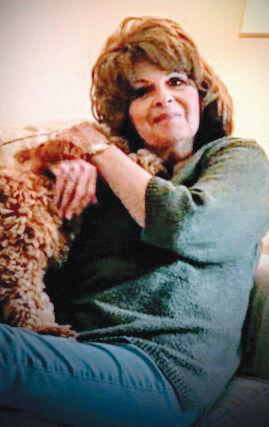 Janice D. Wells, 74, of Hyde Park, died peacefully on Sunday, Dec. 20, 2020, with her family by her side.
Janice was born in Boston on Dec. 15, 1946, to the late Robert and Violet Ralston. She is survived by her daughter and son-in-law, Monica and Paul Sullivan of Waban, Mass., and her son, John (Jake) Wells of Hyde Park. She is also survived by her auntie and uncle, Joyce and Robert Shannon Sr., of Hyde Park; cousins, Robert Shannon Jr. of Stowe, and Andrea Shannon-Dellers of Hilton Head, S.C.; beloved grandchildren, Jack and Patrick; as well as many other family members.
Janice is predeceased by her husband John J. Wells, who died in 2018.
Janice was an avid member of the Alzheimer's and dementia care support group, where she cherished the many friends she gained and has left behind. She also spent many years of her youth caring for young children, whom she adored.
Janice will be remembered for her quick wit, her empathy for others and love for her family. 
The family would like to extend their gratitude to the McClure Miller Hospice House, Colchester, where they cared for Janice during her final days.
Janice will forever remain in the hearts of her family, and those who loved her.
There will be no calling hours at this time. For those who wish, please consider donations to research for pancreatic cancer in Janice's memory.
Visit awrfh.com to share your memories and condolences.