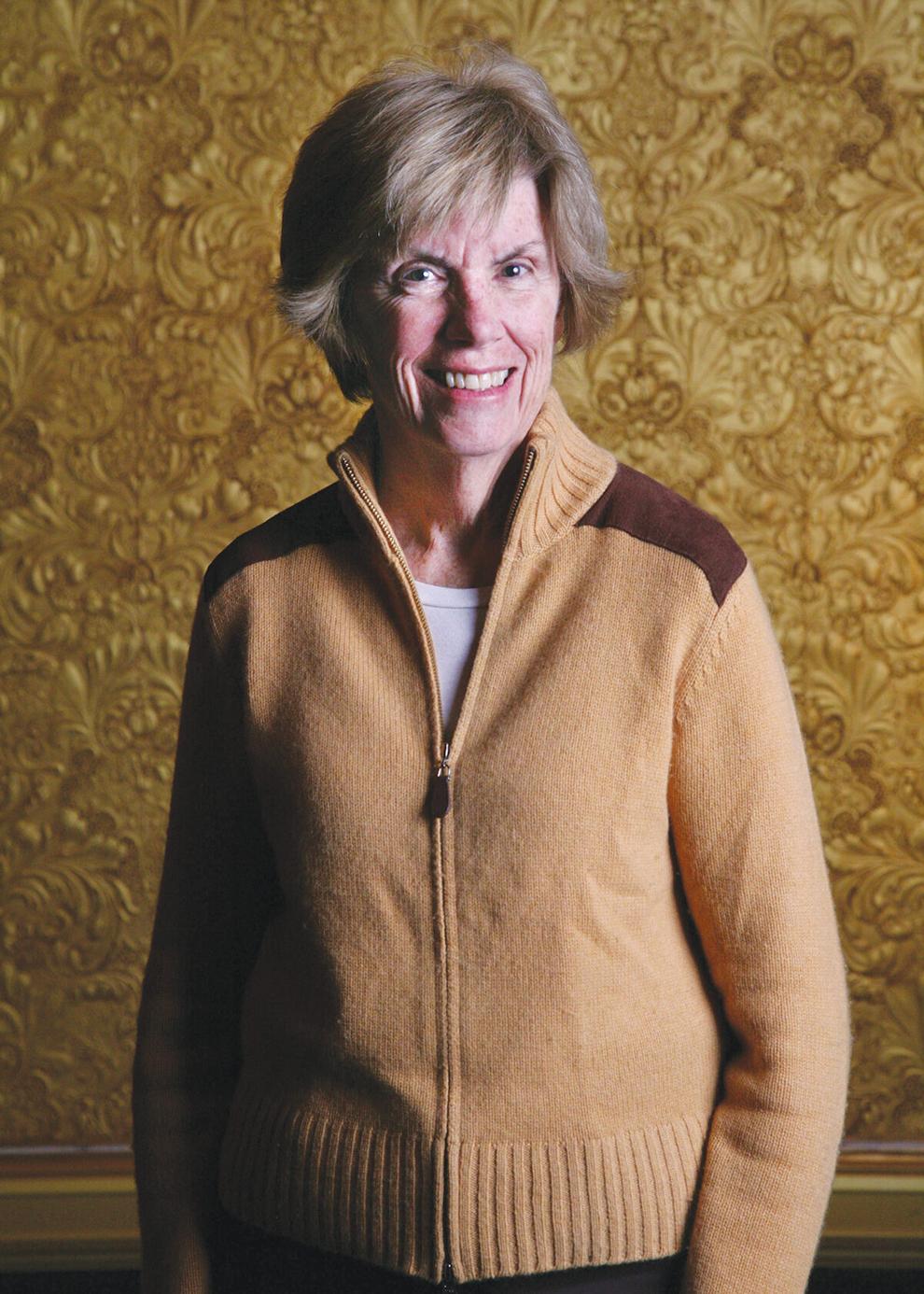 Heather Childs Sargent, 77, died peacefully at her home in Morrisville on Tuesday, Aug. 31, 2021. A resident of Morrisville since 1973, Heather was born in Minneapolis, Minn., to Charles Willis and Catherine Childs on Dec. 4, 1943.
She grew up on Long Island, where she loved riding her horse, Shorty McKay throughout the rolling farm country. Heather attended the Knox School during her high school years and upon graduating traveled west and enrolled at the University of Denver, where she received her bachelor's degree in social work.
Heather married the love of her life, Richard Sargent, on March 10, 1973, in Morrisville, and had four boys who she raised with Dick in Morrisville. She served as a social worker for most of her career at various hospitals until her retirement in 2010, but none were more treasured than the time she spent at Copley Hospital just 100 yards away from her home.
She cared very deeply for the greater Morrisville community, serving on a variety of boards in town and for the Copley Hospital Foundation Committee. Heather helped to pioneer Second Chance Thrift Store, Out and About and the Morristown Alliance of Culture and Commerce, all valued and critical institutions that continue to exist to this day. There was no shortage of energy, pride and enthusiasm for her beloved community.
Among her many interests, Heather enjoyed maintaining her beautiful gardens, golfing with her husband and girlfriends, traveling to new destinations — especially warmer climates — playing bridge, listening to music and doing creative projects of all sorts. Her gingerbread houses and homemade Christmas ornaments were out of this world.
Perhaps a blessing or a curse, her true passion in life was raising her four boys. She was lovingly dedicated to their upbringing and devoted a great deal of energy to them. Whether it was driving them to ski races, basketball practice, cooking family style dinners every night, designing beautiful birthday cakes or searching for the elusive size 15 shoe, she never stopped supporting them.
With hard work and dedication, she helped send all four boys to college and was fortunate enough to see them all marry and bring 10 grandchildren into the family, whom she loved as much, if not more, than her own children. She was their number one fan and support system up until the very end and will forever be a part of their lives.
Heather was predeceased by her brother, Jeffrey Willis; and her mother, Catherine Childs, and father, Charles Willis.
She is survived by her husband of 48 years, Dick Sargent; her four children, Alex Sargent and his wife, Elizabeth, Nick Sargent and his wife, Ashley, Tim Sargent and his wife, Bethany, and Zac Sargent and his wife, Aimee; her sister, Diane Neuse; her brother, Trip Willis; and 10 beloved grandchildren, Jackson Sargent, Anna Sargent, Sophie Sargent, Poppy Sargent, Harper Sargent, Ruby Sargent, Dylan Sargent, Oliver Sargent, Bennett Sargent and Colette Sargent.
A celebration of life will be held at 2 p.m. on Saturday, Sept. 11, 2021, at Copley Country Club in Morrisville.
The Sargent family wishes to extend our sincere thanks to Ellen Roberts for her compassionate care of Heather.