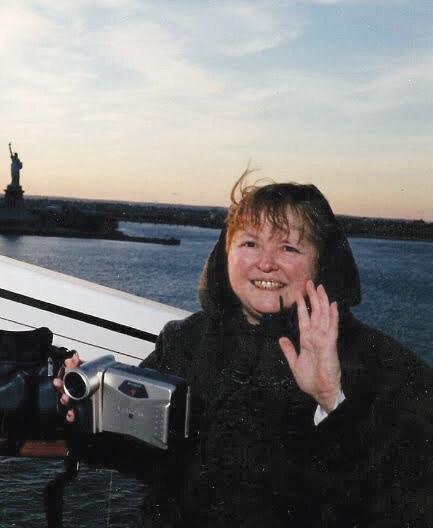 Donna L. Earle, 70, of North Wolcott, died at home Sunday, March 28, 2021, with her husband and daughters by her side.
Donna was born in Lebanon, N.H., on June 6, 1950, to John Moodie and Geraldine Derusha. From infancy, she was raised by Clyle and Clementine (Moodie) Baker. 
Donna had a kind and caring heart, and opened her home to many people in need over the years. She loved to be surrounded by family and friends, so hosting family reunions, game nights and holiday parties were very important to her. She loved to see others having fun, even in later years as her disabilities limited her from participating.
She was involved in caroling and bowling leagues for many years. She enjoyed camping, bingo, flower gardens, telling jokes and sitting by a campfire.
Donna is survived by her husband of 50 years, Merritt Earle; daughters, Stephanie Earle and Kristina Earle; three grandchildren, Michaela Earle, Braydon Elliott and Vince Malone; sisters, Marie Sweeney and husband, Wayne, Robyn and Dave, Jan Murray and husband, Eric, Judy Mikatitus and husband, Jim, Jayne Stuart and husband, Richard, and Donna; brothers, Loren Moody and wife, Sue, Eddie Moodie and Marianne, and John Maskell and wife, Barbara.
She was predeceased by her son, Michael Earle.
In lieu of flowers, donations can be made to National Kidney Foundation, 30 East 33rd Street, New York NY 10016. (kidney.org)