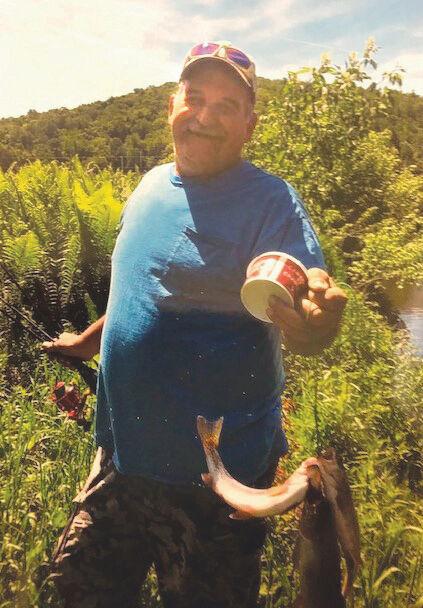 Brian Marshia, 59, of Morrisville, known as Bubba to everyone who knew and loved him, a beloved husband, father, grandfather, son, brother, and friend to so many, died unexpectedly on Jan. 6, 2021. He was born June 7, 1961.
He is survived by his father, Stanley Marshia of Morrisville; his wife of 34 years, Mary (Mandigo) Marshia of Hyde Park; two daughters, Melissa Allen of Morrisville, and Krystal (Shawn) Elliott of Hyde Park; and a son, Brian (Paige) Marshia Jr. of Maryland. He also leaves behind the sunshine of his life, his grandchildren: Eli (Mariyah) Hess of Eden, Drew (Shane Hammer) Hess of Pennsylvania and Vermont, Isabelle Hess of Morrisville, Parker and Jenna-Liv Elliott of Hyde Park, and Brianna, Rory, Stella, Abigail and Audrey, all of Maryland; one great-grandson, Colt Hess of Eden; and his beloved dogs Kaysha, Diamond and Kasey.
He is also survived by his special lifelong friends, including his best friend Mike (Tater) and Robin Tatro of Greensboro, Mike and Dawn Houston of Elmore, Donald and Mary Laraway of Florida, Ed and Barb McKay of Morrisville, Mark and Barbie Griswold/Hammond of Johnson, Danny and Jerri Demo of Littleton, N.H., and Josh Hess of Eden.
Bubba was known for bottle picking with Melissa and Krystal and scratching tickets at any store he stopped at. A man known by many who would help them without question or prejudice, providing stories of his fishing and hunting adventures but viewed by most as misfortunes. He could often be found at the creemee stand with his grandchildren or running the grandkids to whatever store they wanted to go to.
No services will be held at this time. A remembrance bonfire party will be held at a later date in which friends and strangers are welcome to attend. In lieu of flowers, Bubba would hope that you will do an unexpected and unsolicited act of kindness for someone in his name because that is who he was, or celebrate his life by raising a glass of your favorite drink or light a bonfire of celebration in his memory, which would be quite appropriate.
As you make that toast to your friend in celebration or light that fire, he will be there with you smiling and laughing.
Bubba will always be remembered and never forgotten.
Faith Funeral Home is assisting the family. Online condolences may be made by visiting faithfh.net.