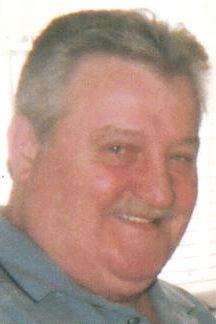 Brian David McAllister Sr., 67, of Hardwick died Jan. 8, 2020, at Copley Hospital, where he began his life. He was the eighth child of Reginald and Ursula (Cutting) McAllister. He was raised in Eden and Moscow, Vt., joined the Marines and was called back home because of his mother's illness.
Brian enjoyed telling a good joke. He was a jack of all trades in construction work, carpentry and farm work.
Survivors include his special love of more than 25 years, Ginette Gates and family, whom he cared for deeply.
Brian was married to Betty Bailey and had one child, Brian Jr. They divorced and he married Shelly Houlton and had two children, David (Kristi) and Nichol. After divorcing Shelly, he was blessed with another son, Anthony Nichols-McAllister.
Survivors also include six grandchildren, Ella, Bayden, Brody, Embreley, Kason and Denisty; his sisters Marguerite Bailey, Sherida LaRose (Rhett), Diane Deal (Harold), Susan Haller (Louis), Nancy Rooney, and Bonnie Lague (Micheal); one brother, John McAllister (Laura); and many nieces and nephews, great-nieces and great-nephews, and a few great-greats.
His brothers Paul, Jimmy, Garry and Allen died earlier, as did his brothers-in-law Thomas Rooney, Roland Moodie, and Fred Bailey.
Northern Vermont Funeral Services in Hardwick is handling the arrangements. Graveside services will be held in the spring.