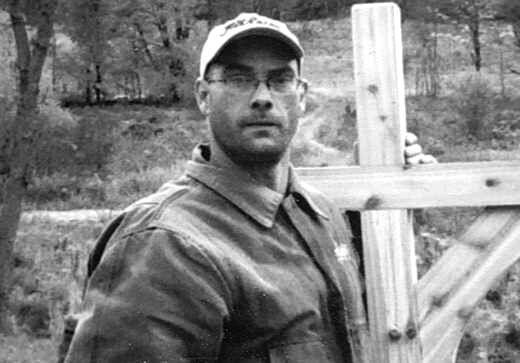 Bernard William Kellner, 49, of Underhill, left this world unexpectedly on Jan. 5, 2021.
Barky, as his family and many friends called him, was born Oct. 31, 1971, in Burlington to Dr. Stephan M. E. Kellner and Jane Octavia Bogue Kellner, lifelong residents of Underhill.
Barky graduated from Mt. Mansfield Union High School in 1989 and afterward he attended St. Michael's College and Champlain College. He was an avid golfer and truly a jack of all trades. Some of his talents included painter, fine woodworker, gardener, fisherman and musician.
Never at a loss for words, he was quick to tell a joke — sometimes a bad one — but he wanted people to laugh. He cared deeply about family and friends and he would, as the saying goes, "give you the shirt off his back." If you needed something, Barky was there.
Bernard was pre-deceased by his mother, Jane, and brother, Michael.
He is survived by his father, Stephan; his brothers, Paul and wife, Karen, Mark, John and wife, Christen, Christopher, and Theodore and his wife, Denise; sisters, Julie, Mary Jane Kreps and husband, Mathew, Elizabeth Machia and husband, David, Margaret Gardner and husband, Brett, Monica and partner, Mike Trepanier, Christine Morse and husband, Bill.
Barky is also survived by 23 nieces and nephews.
Barky will be missed dearly and the family will be announcing a celebration of life this spring. In lieu of flowers please plant a flower or tree in memory of Barky.
The family also invites you to share your memories and condolences by visiting awrfh.com.