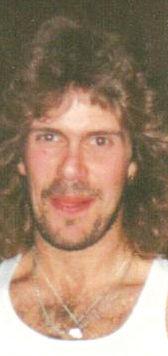 Anthony (Tony) John Molleur was born June 26, 1968 in Hardwick. He died at Copley Hospital in Morrisville, on June 21, 2020, after a two-year period of declining health.
Tony spent his childhood growing up in Stannard with his "almost twin" brother, Dana (they were born 11 months apart) and many cousins and friends. They spent time riding bikes, fishing, playing baseball, exploring, snowmobiling and just enjoying the advantages of growing up in rural Vermont. He attended school in Hardwick, but left to start his life of hard work as a very young man.
Tony was strong, smart and took pride in a good job at whatever work he was doing; whether it was line-clearing, logging, working at farming or just projects at home. His relaxation was simple. Playing with his kids when they were young, cruising with them on back roads with the radio turned to 80s and 90s music or spending time with the animals he loved. Especially, Pooper the dog or Mufasa the cat.
He was also a gifted artist whose caricatures and pictures decorate his family's walls and refrigerators. Tony's early relationship with Kim Durant gave him his children, Britney and Travis Molleur, and a special step-daughter, Jessica DeGoosh Cross. In later years, he married Linda Mason Wills. They lived in Stannard and Rockingham, where their combined families made for a busy household of Britney, Travis and Brandy, Travis (Hoot) and Dustin (Bart) Wills. A few years later, Lucas Wills, Brandy's son, joined them. When Tony and Linda broke up, he moved back to Hardwick and 13 years ago he married Rossie Clark Molluer.
Tony is survived by his wife, Rossie; his daughter, Britney and partner, Shauna Driver, of Morrisville; his son, Travis and partner, Victoria Howard and his granddaughter, Sophia Molleur, of Hardwick. He also leaves his father, Bernard Molleur, and his mother, Paulette Brochu-Colburn, and step-father, David Colburn, all of Hardwick; nephews Skyler and Randy Molleur; step-children; and, as a member of large, extended families, many aunts, uncles, cousins and friends. Tony was predeceased by his brother, Dana, a short three months ago; his paternal grandparents, Paul and Theresa Molleur; and his maternal grandparents, Lorenzo Brochu and Arthur and Dorcas Bellavance.
In lieu of flowers, donations may be made in his name to Hardwick Emergency Rescue Squad, P.O. Box 837, Hardwick, VT 05843.
There will be a remembrance celebration at a future date.
Arrangements are in the care of Dian R. Holcomb of Northern Vermont Funeral Service, Hardwick.