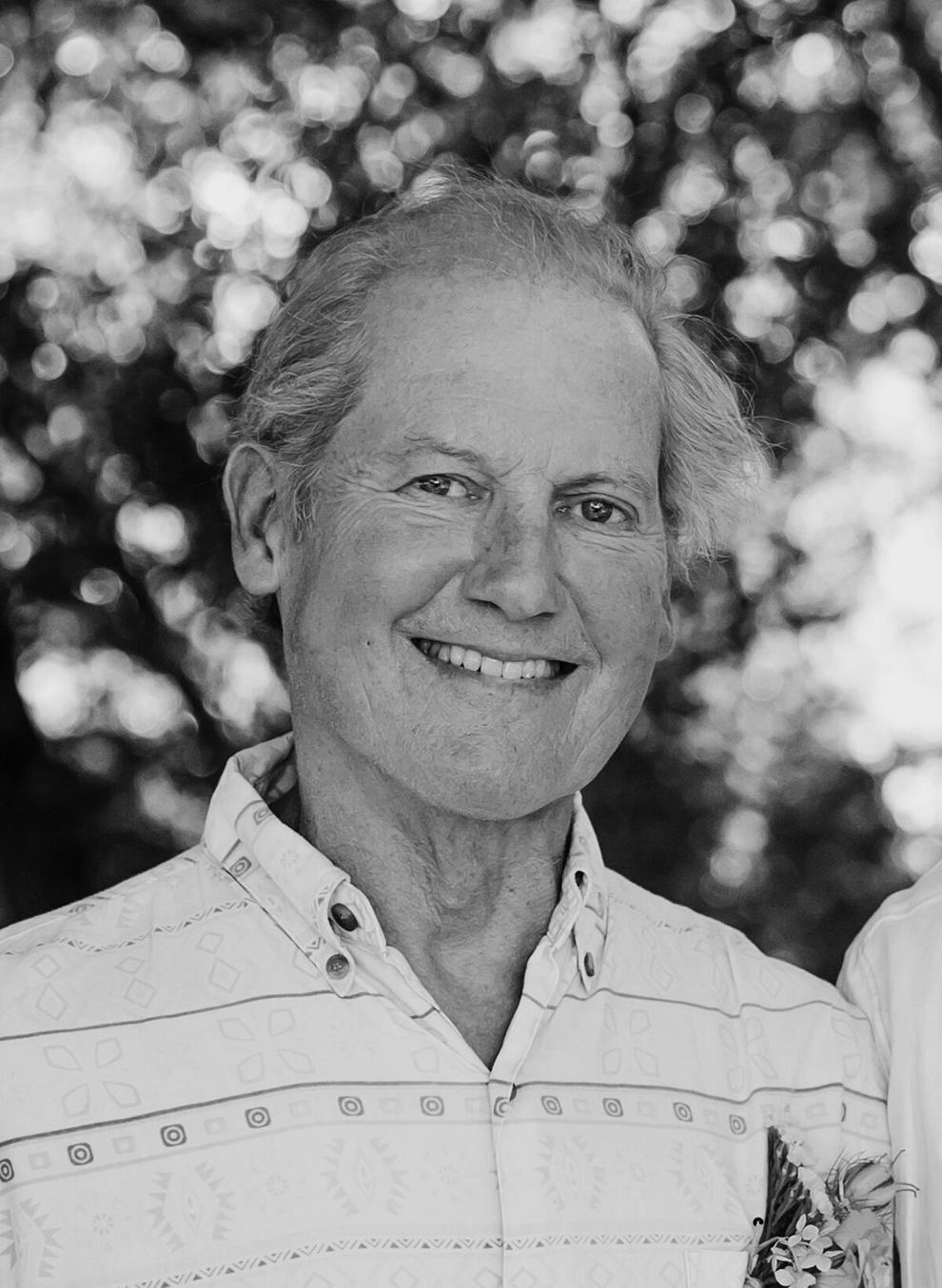 On Friday, Nov. 5, Morrisville's favorite thrift store, the Second Chance, lost a fashionable model and loyal customer. Allen Lee Church died at home at 67 surrounded by loving family after living five years with lung cancer.
Born in Norwalk, Conn., Allen graduated from Trinity College before moving to Lamoille County in 1981 with his soon-to-be wife, Nina. Enchanted by the beauty of the view from Sand Hill, he sang a ditty about getting some "free land" and building a house on it. The couple bought a home in the village instead, but Allen did find the name of his first son, Freeland.
Three years later, Nina and Allen completed their family with a second son, Jeremiah. Allen settled into work teaching music at Stowe Elementary, and soon found his gift for making more noise than a room full of 6-year-olds.
Allen loved the people, music and stories of his home. He played music and performed throughout Morrisville and Vermont as a solo artist and as a member of numerous groups, including Natterjack, Broken String and The Church Restoration Project.
Playing New England fiddle standards at a retirement home, he began to hear stories about Crazy Chase, a local fiddler at old-time dances and kitchen tunks of the past. Over the years, he gathered these stories and brought them to life in a one-man show that celebrated Lamoille County's rich tradition of music and unique characters.
Allen started the Different Drummer String School to teach these traditions to many violin and guitar students in Lamoille County and Waterbury. He believed that everyone is musical, and he banged on drums alongside 3-year-olds with as much passion as he taught classical violin technique. Neighbors up and down the street enjoyed a song on a summer evening reverberating from the front porch.
Allen is survived by his wife Nina; son, Freeland and his wife, Krystal; son, Jeremiah and his wife, Isabella; brother, Randy; and sister, Clara.
He was preceded in death by his parents, Gerald and Lorna; and brother, Larry.
In honor of Allen, consider donating to River Arts, Friends of Green River Reservoir, Lamoille Area Cancer Network or Lamoille Home Health and Hospice.
"I give what I have, and what I have is a song." — Allen Church