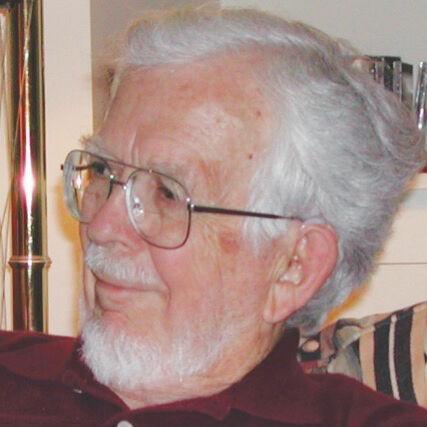 Albert C. "Bud" Smith, Jr., died in his sleep on Friday, Oct. 7, 2022, at age 99, short of his goal to reach 100.
Nancy, his wife of 57 years, died in 2005.
Bud, as he was called, was born in Morristown and graduated from Stowe High School.
His father, Albert C. Smith Sr. was the local barber and justice of the peace, and was once included in a New Yorker article in the 1970s.
His brother, W. Arlen Smith, was the president of Union Bank. Bud was the last of the four children in his generation. His other siblings were Allen and Elaine.
He is survived by Stephen (Julia), Mark (Nitayagorn) and Deborah (Kevin) Ameele; his grandchildren, Samantha Saldana (Daniel), Nicholas Ameele and Abigail Ameele Jachera (Charles), and Marissa Smith (Julius Anthes) and Valaya Smith (Nicholas Mueller); as well as a great granddaughter, Kaylee Saldana.
Bud was born in Morristown. After serving in the U.S. Navy in World War II, he went back to Middlebury College and earned a doctorate in chemistry from Harvard.
He spent his career at Eastman Kodak improving color film with multiple patents to his name. He was fascinated with geology and geography and became a fellow of the Rochester Academy of Science.
After retirement he and Nancy spent summers in Maine and traveled to Europe, Thailand to visit Mark, and Hawaii.
Donations in Bud's memory can be made to the Rochester Museum and Science Center, 657 East Avenue, Rochester NY 14607.