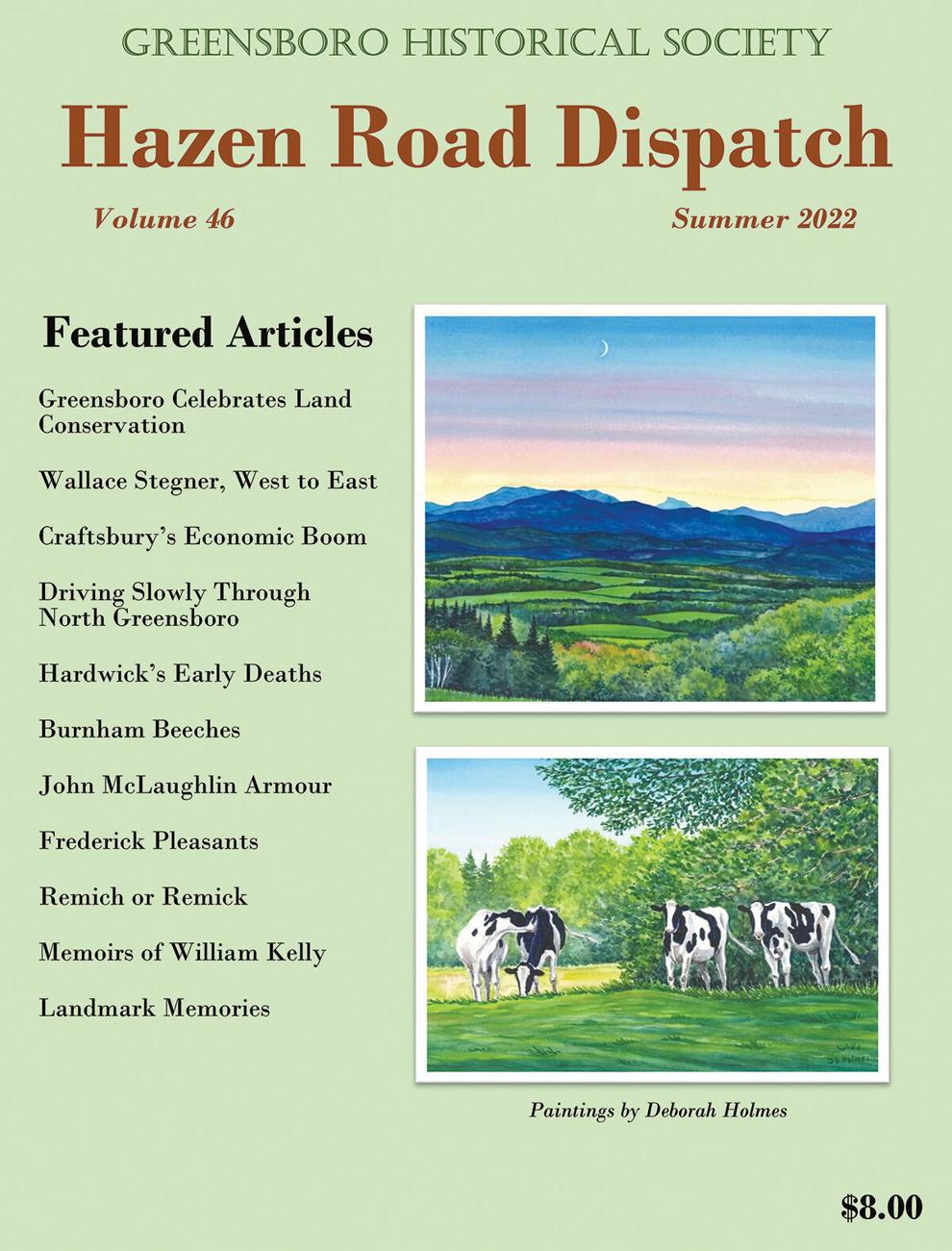 This year's Hazen Road Dispatch, No. 46, is jampacked with articles and so many photos were received they could not all be used.
Of particular interest is Clive Gray's history of land conservation in Greensboro, Jess Nichols' research about his great uncle Frederick Pleasants who established the Greensboro United Church of Christ's Pleasants Fund, and Lynn Stegner's memories of her father-in-law, including an unpublished fragment written by Wallace Stegner himself.
Articles about the early economic boom in Craftsbury, early deaths in Hardwick and John McLaughlin Armour, a former minister of the East Craftsbury Presbyterian Church, are also included.
Another article by Allen Davis takes the reader on a slow tour of North Greensboro and shares historical information with descriptive prose of various sites. Dana Kelly, the grandson of an early Greensboro summer resident, William Powers Kelley, compiled an article about his grandfather's summers in Greensboro from his memoirs.
Lastly, Time Breen's book review of Joyce Slayton Mitchell's recent book about growing up in Hardwick, "Landmark Memories: A Vermont Village 1830's to 1850's," is included.
The Dispatch will be available from the middle of June at the Greensboro Historical Society, Willey's Store, Smith's Store, the Craftsbury General Store and the Galaxy Bookstore.