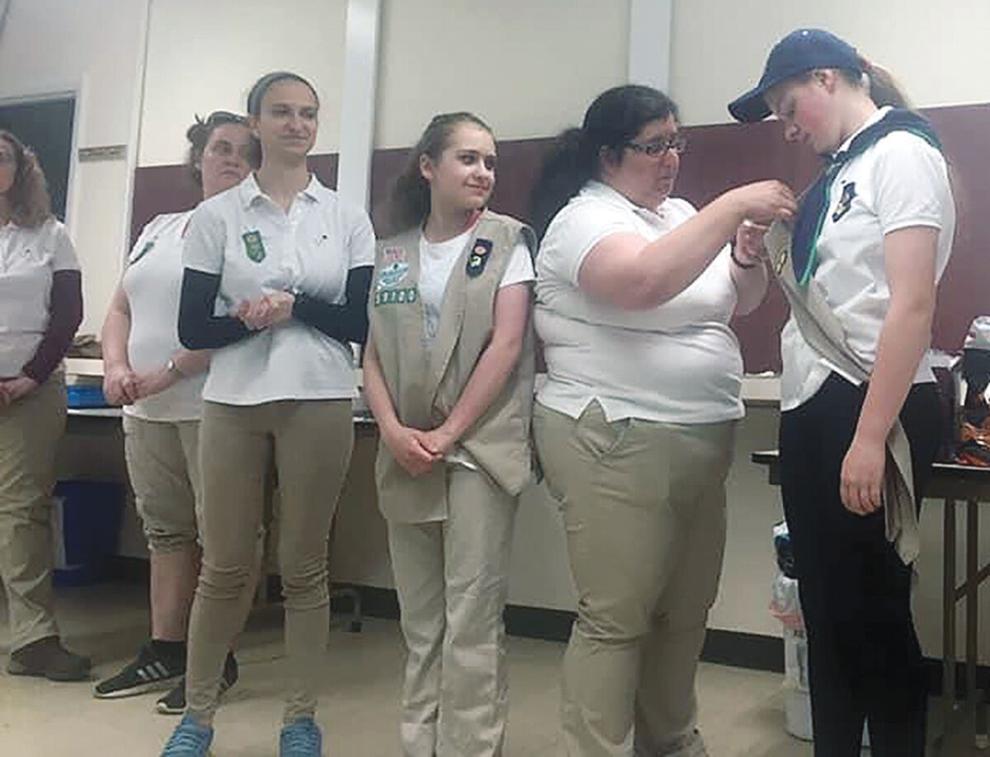 Shanna Bertrand of Johnson has been named the Volunteer of the Month for June for the Girl Scouts of the Green and White Mountains.
She leads two troops, mentors other troop leaders in her area, and is a member of the alumnae association of Girl Scouts of the Green and White Mountains.
Bertrand, 40, was a Girl Scout for a few years in her childhood, but it was when her daughter needed a new troop that she dove into scouting head first.
Her daughter started in kindergarten as a Daisy, but as she grew older Bertrand split the group into older and younger girls.
"We didn't want to keep the troops combined because we didn't want to turn away girls," she said.
Throughout the pandemic, Bertrand and co-leader Sasha Yazdzik have met with their girls through Zoom, prepared activity bags for girls to pick up so they can participate in activities, and enjoyed trivia, charades and 20 questions.
"We try our best to make it fun even though they're in front of a screen," said Bertrand.
Yazdzik praised Bertrand for all she has taken on.
"She co-leads two troops, is the cookie mom for one them, co-runs the community service unit, is helping with the social committee and is an active Girl Scout," she said. "She truly cares for the girls and giving them every opportunity that she can. When her daughter bridged out of one troop and into a new troop, she decided to stay as a leader in both troops to ensure there were enough leaders for all girls that wanted to join Scouts. She continues to volunteer with Girl Scouts during any free time she has and is always willing to help out."
Bertrand also works full time and serves on the board of directors of the Girl Scout Alumnae Association as a member of the communications committee, and leads the group's book club.
"I've often said I chose the wrong profession," she said. "I should have done something with kids. I enjoy the Daisy-Brownie age — the kids are cute and fun, down for anything. It's fun to watch these girls grow."
For more information, go to girlscoutsgwm.org.