Here's a rundown of when and where town meeting will take place across Lamoille County next Tuesday.
Property taxes are expected to rise in five of the six towns in the Lamoille North Supervisory Union, based on school budgets facing voters on Town Meeting Day.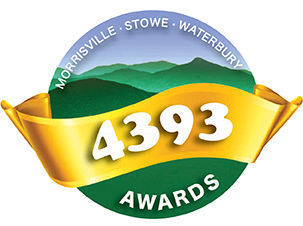 Nominations are now open for the sixth annual 4393 Awards, a reader survey sponsored by the Stowe Reporter, Waterbury Record and News & Citizen to honor the best in our area. Here's your chance to nominate your favorite restaurants, shops, local heroes and more. The nomination period will run through March 31, 2020, and official voting for the 4393 Awards will begin in April.
Want to learn more about Stowe's most recent, large land conservation deal? The conservation of over 750 acres in Stowe known as Brownsville helped to preserve 169 years of history of the farms, families and schools that formerly existed in Brownsville, now a mostly untouched wilderness at Stowe's northern gateway. Stowe Historical Society …
The first family of Canadian music, Leahy, crosses the border for an appearance at The Barre Opera House, 6 North Main St., on Saturday, March 7, at 7:30 p.m. Leahy has earned a place as one of the world's most highly regarded progressive folk-roots bands. Its emergence in the late 1990s with the chart-topping instrumental single "Call to D…
The Julian Scott Memorial Gallery at Northern Vermont University-Johnson hosts a retrospective exhibit of mixed-media work by the late Cynthia Bowler of Vermont, through March 13, at 337 College Hill, Johnson. Also on display is work by Bryce Berggren, Kelly Glentz Brush, Sean Clute, Isaac Eddy, Robby Gilbert, Ken Leslie, Michael Mahnke, Ma…