Living in Vermont during the winter, you have a tendency to take snow for granted. When you're a 4-year-old kid from Florida who has spent almost half your life battling cancer, you don't take anything for granted. And when you see snow for the first time, it's like magic.
The judge presiding over a case involving former Peoples Academy teacher David Bain and the school superintendent who fired him in 2014, Tracy Wrend, has denied Wrend's argument that she was immune to being sued.
Your local guide to the global outbreak.
Vermont State Police are investigating the apparent murder of 39-year-old Michael Haines at his home in Cambridge early Tuesday morning.
For most Vermonters, neighboring New Hampshire's first-in-the-nation presidential primary brings the challenge of enduring seemingly endless campaign commercials. For Greg and Amy Tatro, it offered something more: The chance to take a selfie with a potential future commander in chief.
House lawmakers passed a series of changes last Friday in Vermont's decades-old land use law after two days of contentious floor debate and last-minute bill amendments.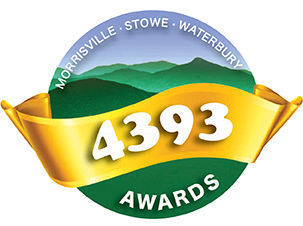 Nominations are now open for the sixth annual 4393 Awards, a reader survey sponsored by the Stowe Reporter, Waterbury Record and News & Citizen to honor the best in our area. Here's your chance to nominate your favorite restaurants, shops, local heroes and more. The nomination period will run through March 31, 2020, and official voting for the 4393 Awards will begin in April.
The sun will come out tomorrow and the Lamoille County Players hope that the auditioners will come out for their summer musical.
While gardening comes to a stop in the winter, its companion activity, composting, doesn't have to. 
Sometimes it pays to be an insomniac. One frigid winter night, I climbed out of my restless bed and slipped outside to stand under a sky littered with stars and take in the complete silence of darkness.